Acupuncture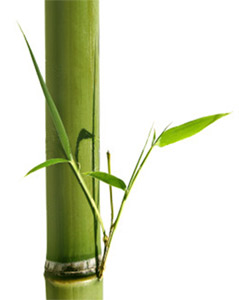 Acupuncture is a form of treatment used in both Traditional and Classical Chinese Medicine. Acupuncture is based on the principle that there are energetic pathways, or meridians, throughout the body that influence associated internal organs and structures. Energy from these pathways surfaces at various points on the body, identified as acupuncture points. Each of these acupuncture points serves as a tunnel, or access route, to the deeper circulatory channels within. Extremely fine gauge needles are inserted at selected points, stimulating these points and thereby activating the body's natural healing abilities.
Can Acupuncture Help Me?
Acupuncture and Chinese medicine are extremely successful in the treatment of a multitude of conditions. Many people try Acupuncture and Oriental Medicine as a "last resort" to serious and complex medical problems and find that it can help them when other treatments could not.
Acupuncture is also often used as a preventative medicine. Many people see their acupuncturist only 2-4 times a year for a "tune up" or "balancing" treatment. This can prevent disease and promote health, energy and vitality.
Your acupuncturist will have to look at the onset of your condition and see what your constitutional diagnosis is to determine if Oriental Medicine can help you. Each case is unique and it would be difficult to determine how effective acupuncture will be for you without a full assessment. Please contact Back on Track Chiropractic at (205)322-9005 for a consultation to find out how Acupuncture can help you.
What problems are commonly treated with Acupuncture?
The most common ailments presented to an acupuncturist tend to be pain related conditions. For example: arthritis, back, neck, knee and shoulder pain, carpal tunnel syndrome and sciatica.
Traditional Chinese Medicine is a complete medical system that is capable of diagnosing and successfully treating a wide range of conditions.